---
---
Announcing our next sale:
The Halfmann-Beckton Annual Production Sale
will be on October 4th, 2017 at the Halfmann Ranch in Texas.
****** Only 46 days until our next sale on October 4th, 2017! ******
Watch this space closer to sale date for details.
Further information available on the Halfmann Red Angus website.
Videos and catalogs for this year's sales as well as for previous year's sales are still available for viewing on our sale history page.
a live view of the sale of a few bulls at our most recent sale on April 11th, 2017
viewing bulls and heifers before the 2017 spring sale

it's always fun to play in a mud puddle!

the lunch line on sale day, 2017

buyer registration for the 2017 spring sale

the 2017 spring sale is finally underway!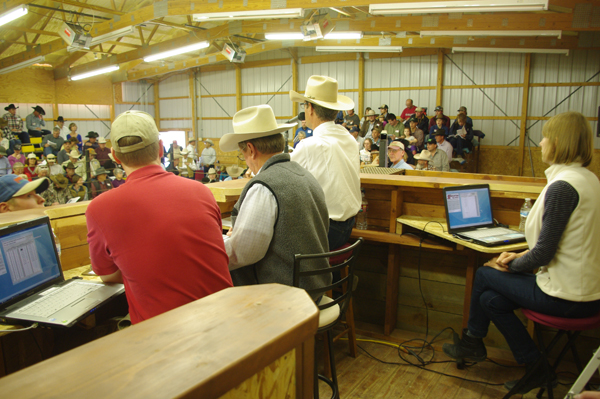 the view from the auction block during our 2014 Spring sale
---
---