---
---
Halfmann-Beckton Joint Production Sale, Wednesday, October 4th, 2017.
To view videos of sale lots, select any lot from the drop-down list below and then click the Show Video button. Then you may click the buttons at the left and right of the video display to view nearby lots. Alternately, you may select a lot range to view continuously and click the Show Range of Videos button.
Sale lot videos will be displayed here;
EPD's and other info will be shown below.
To view or download this year's catalog click here. Further sale information is available on the Halfmann Red Angus website. In addition to EPD's, this year we are again listing for all lots the important new RAAA indices,

and

. For more information about these indices click here or here. A full explanation of the new indices appears on page 6 of our current catalog.
****** Only 10 days until our next sale on October 4th, 2017! ******
Photos of a few Bulls in the Halfmann-Beckton Fall 2017 Sale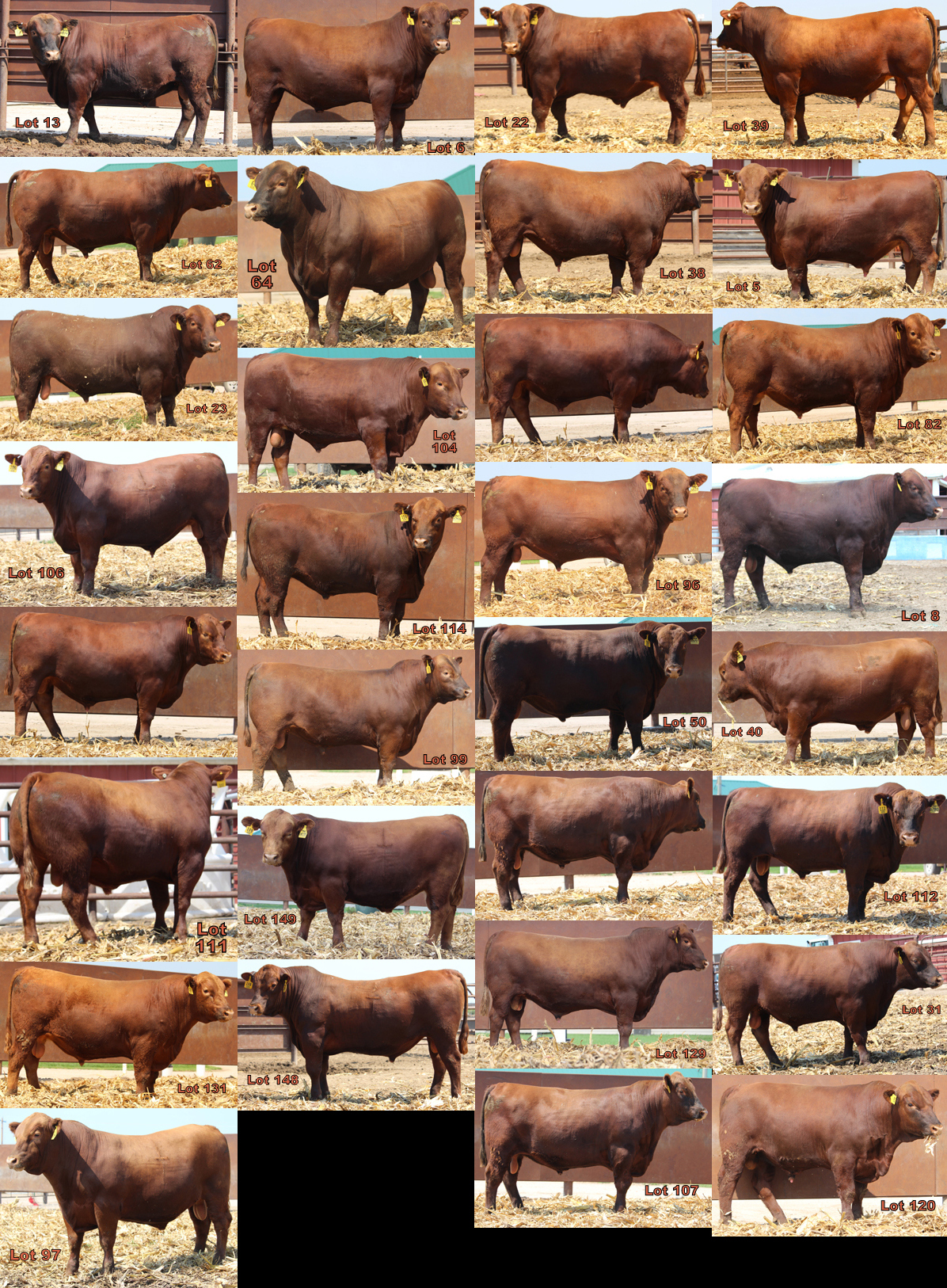 Catalogs for previous Beckton sales as well as videos of recent sale lots are still available for viewing here.
---
---